Readroid99
(
talk
) 08:01, April 29, 2015 (UTC)
Pokémon Proton
ポケットモンスタープロトン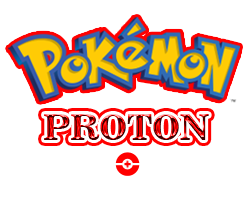 Pokémon Proton's logo
Pokémon Electron
ポケットモンスターエレクトロン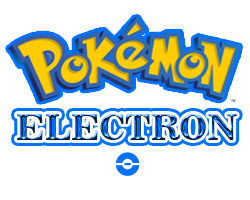 Pokémon Electron's logo
Basic info
Platform:
Nintendo 3DS
Category:
RPG
Players:
1-4 players simultaneously
Connectivity:
N/A
Developer:
Readroid99/Game Freak
Publisher:
Nintendo
Part of:
Generation 0
Release dates
Japan:
N/A
North America:
N/A
Australia:
N/A
Europe:
N/A
South Korea:
N/A
Websites
Japanese:
N/A
English:
N/A
Pokémon Proton (Japanese: ポケットモンスタープロトン Pocket Monsters Proton) and Pokémon Electron (Japanese: ポケットモンスターエレクトロン Pocket Monsters Electron) are the fictional primary paired versions of the fictional Generation 0 created by Readroid99.
Both games were revealed on April 25, 2015. This games will be released on the Nintendo 3DS platform. The release date were not announced yet. They take place on the new region Luxal. There will be a lot of new Pokémon, though the total number is still unknown. More information will be revealed later.
Plot
Blurb
Features
Voice Acting
The games will feature a limited voice acting. For example, Pokémon cries will be using its anime cries rather than digital-generated cries. Some of the cutscene maybe feature voice acting too.
Seasons
The season system introduced in Generation V will be featured in the games, with several changes. Because the region Luxal is a tropical region, there are only two seasons exist; dry seasons and rainy seasons. Following this, the seasons will change every two months, two time longer than usual.
Gyms
Elite Four and Champion
New Pokémon
Version-exclusive Pokémon
Compatibility
Trivia